LHD European spec / Personal Export Derivative TR8 LOC238X
LOC238X, this particular TR8 was one of 39 LHD European spec / Personal Export Derivatives (PED) registered in the UK and then driven across to mainland Europe and delivered to USA/CAN Forces/Diplomats overseas. In particular a Woman Lt Col USAF in Europe, Germany to be specific The main difference being no cats and this car left the factory running on leaded fuel. The car still retains its original factory registration of LOC238X.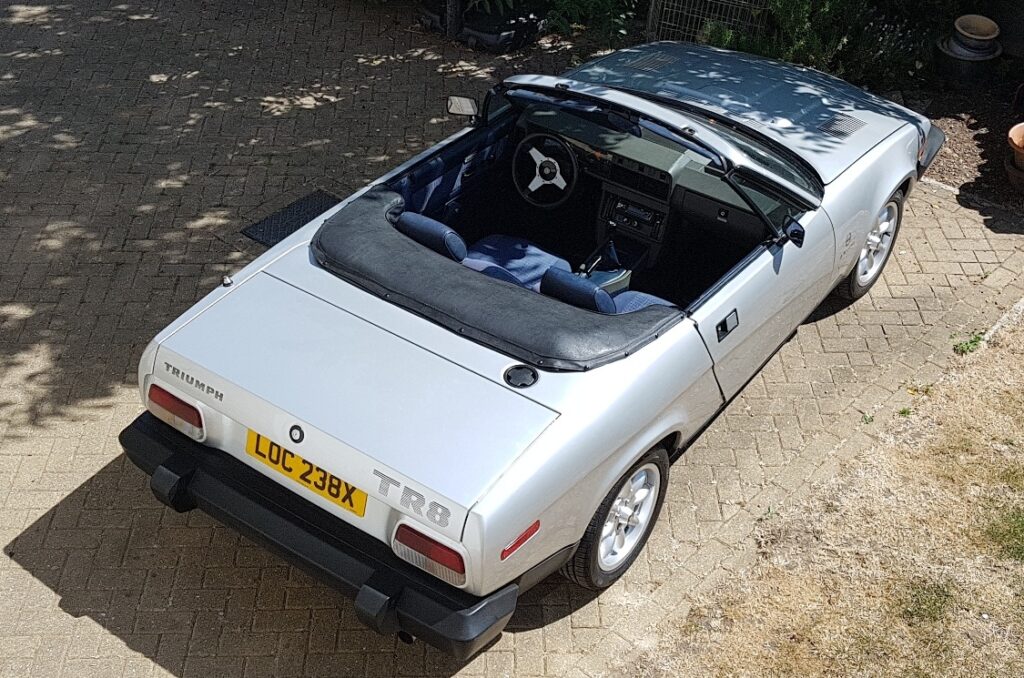 Make Triumph
Model TR8
Engine 3528cc, V8
Power 148bhp @ 5100rpm
Torque 180lb ft @ 3250rpm
Top speed 130mph
0-60mph 8.1 seconds
Consumption 25mpg
Gearbox Five-speed manual
Heritage proof of genuine factory LHD Efi TR8
LOC238X is one of the very last built having the model year 82 dash and velour trim instead of the check trim on earlier cars. It is also has Bosch/Lucas Efi. Power for the later Efi cars was 148bhp with earlier Stromberg carb-based cars around 135bhp. This TR8 was not taken back to the USA when its forces owner returned home, but was instead sold to a new owner in Holland where the car remained for a number of years. Then early 90's its Dutch owner brought it across to the UK for a holiday and its gearbox had a fatal breakdown. It was stored by S&S Preparations who restore 7/8's while the owner decided what to do. In the end he couldn't be bothered with it, so did a deal and it was left with them to cover storage costs over the few years it was there etc.
When I came across the car it was in a very poor state of repair.
Pretty much LOC238X needed a full body restoration, so that was what was done by S&S Preparations over the next year or so.
Many of the outer panels were changed for either complete new panels or repair sections depending on the amount of corrosion found.
Repainted in its original Silver Leaf paint.
Interior back in and a new hood fitted
LOC238X was completed and back on the road July 2002
The addition of a piggyback ecu and modern ignition system June 2004 helped to improved the cars driveability and performance to 166bhp.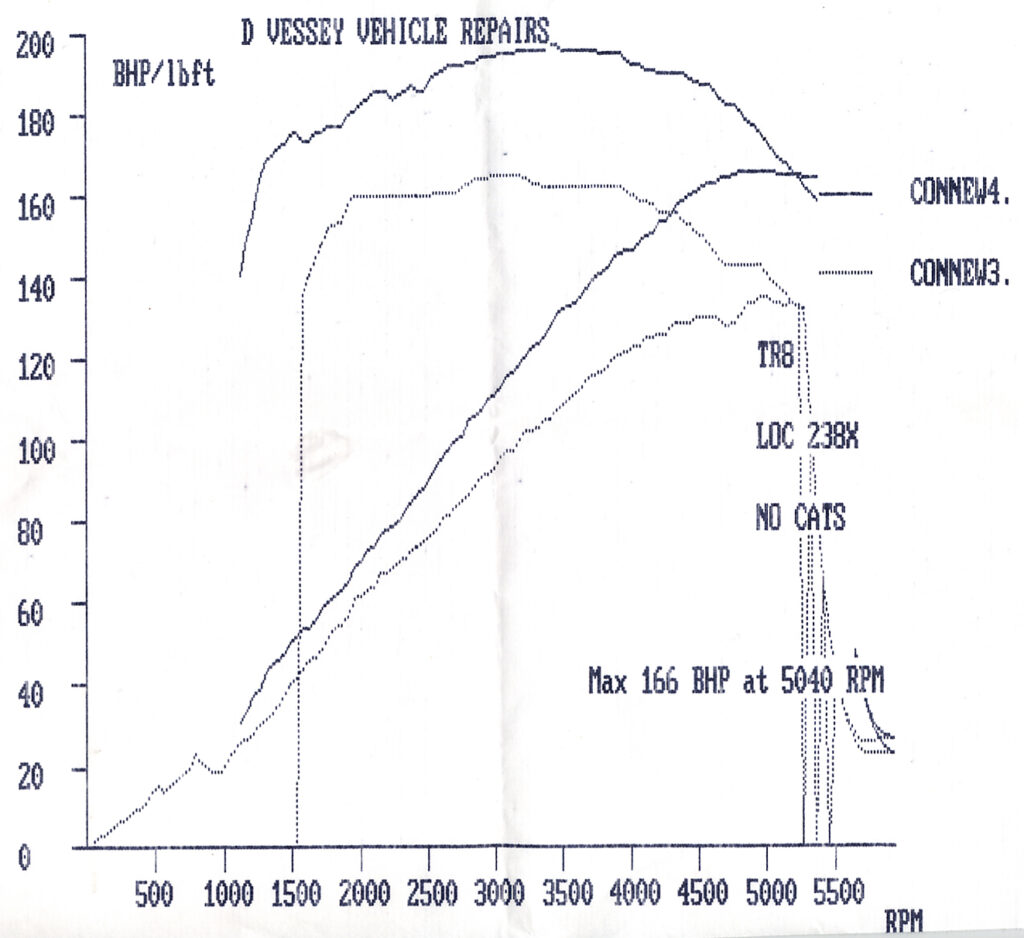 Minor update repairs mostly because of issues with seams December 2010
Minor update repairs rust coming through in some areas October 2021
More modern stereo sat nav system installed in late 2021.